Itec Engraving
Itec Engraving produces all the identification labels for electrical panels manufactured in all of the group's subsidiaries.
Standardization and responsiveness
The internalization of engraving within the group makes it possible to supply all of our subsidiaries and to standardize the process. Autonomy which allows us to guarantee you greater responsiveness and efficiency. Integrated directly within the group, this strategic function allows us to have maximum control over the production line of our labels and to offer you tailor-made solutions, without intermediaries, with greater flexibility.
Achievements :
Identification of circuit breakers, switches, modular equipment, etc.
Identification of indicator lights, switches, measurement unit, etc.
Identification du tableau électrique et ses caractéristiques.
Identification of the table and its characteristics.
More or less complex synoptics on different materials (dilophane, plexiglass, flexilase …)
Creation of specific labels for ITEC products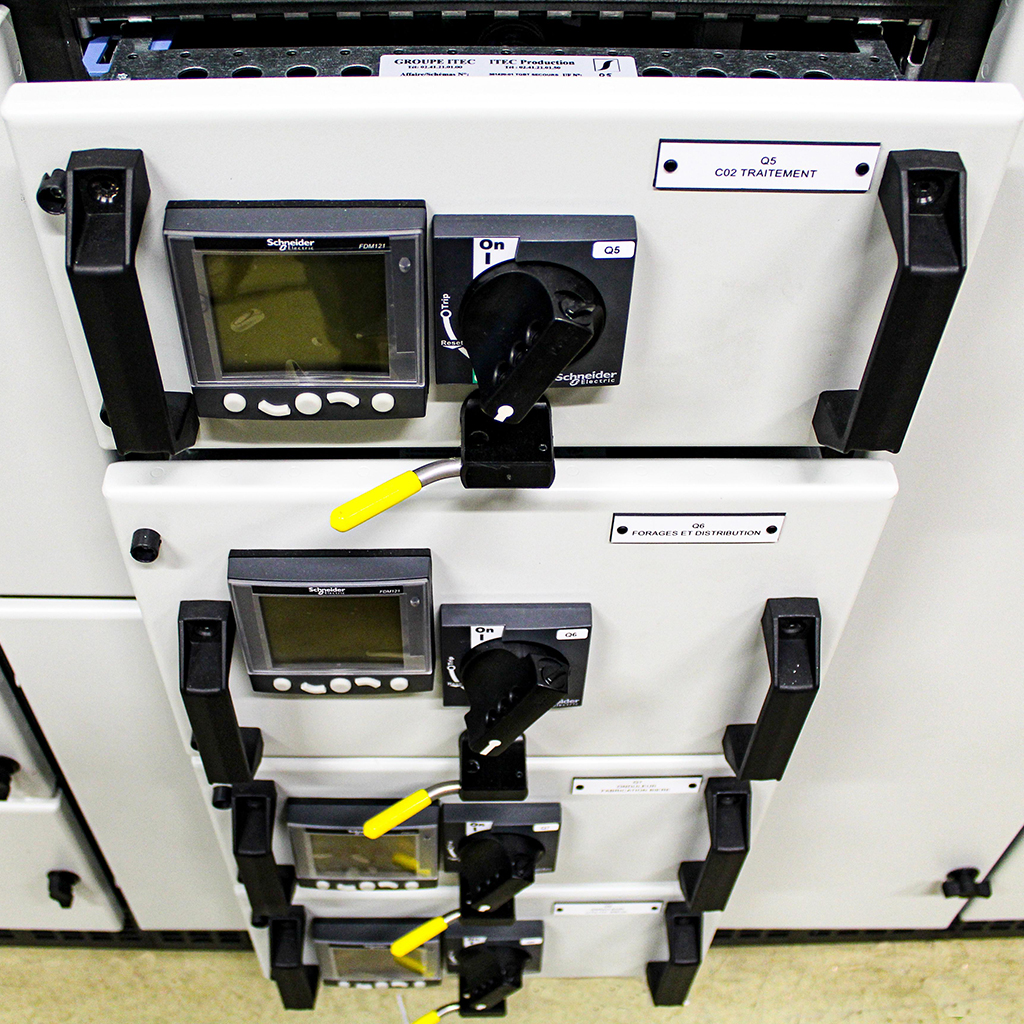 + than 600 engraving orders on average / month
Thanks to state-of-the-art equipment and a team of electrical professionals, we carry out the complete identification of all our switchboards while responding to the specific requests of our customers.
Mechanical equipment
3 mechanical machines (IS 8000 and IS 600)
Mechanical engraving alone combines many advantages such as precision or repeatability. The 610×1200 tray allows you to launch a large quantity of labels at one time.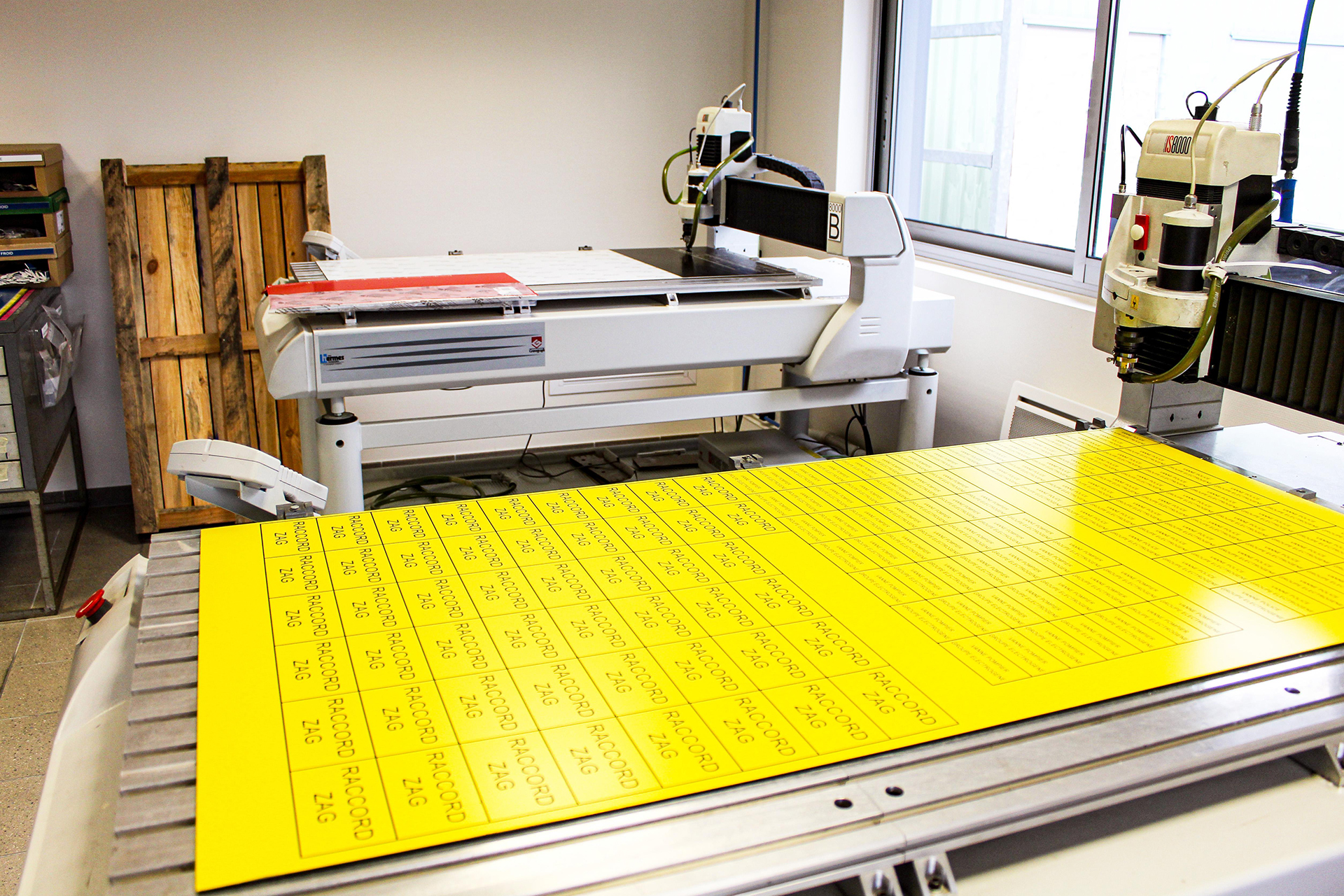 Laser equipment
1 laser machine (speedy 400 flexx)
Laser engraving is a technique of "micromachining" by emission of amplified light. This technique allows the material to be hollowed out to a greater or lesser depth, or even to make cuts depending on the hardness of the material, which allows for very fine and precise markings. A precision technique that allows an optimal rendering used for all specific manufacturing. It also adapts to a wide range of existing materials (metals, wood, glass, plexiglass, etc.).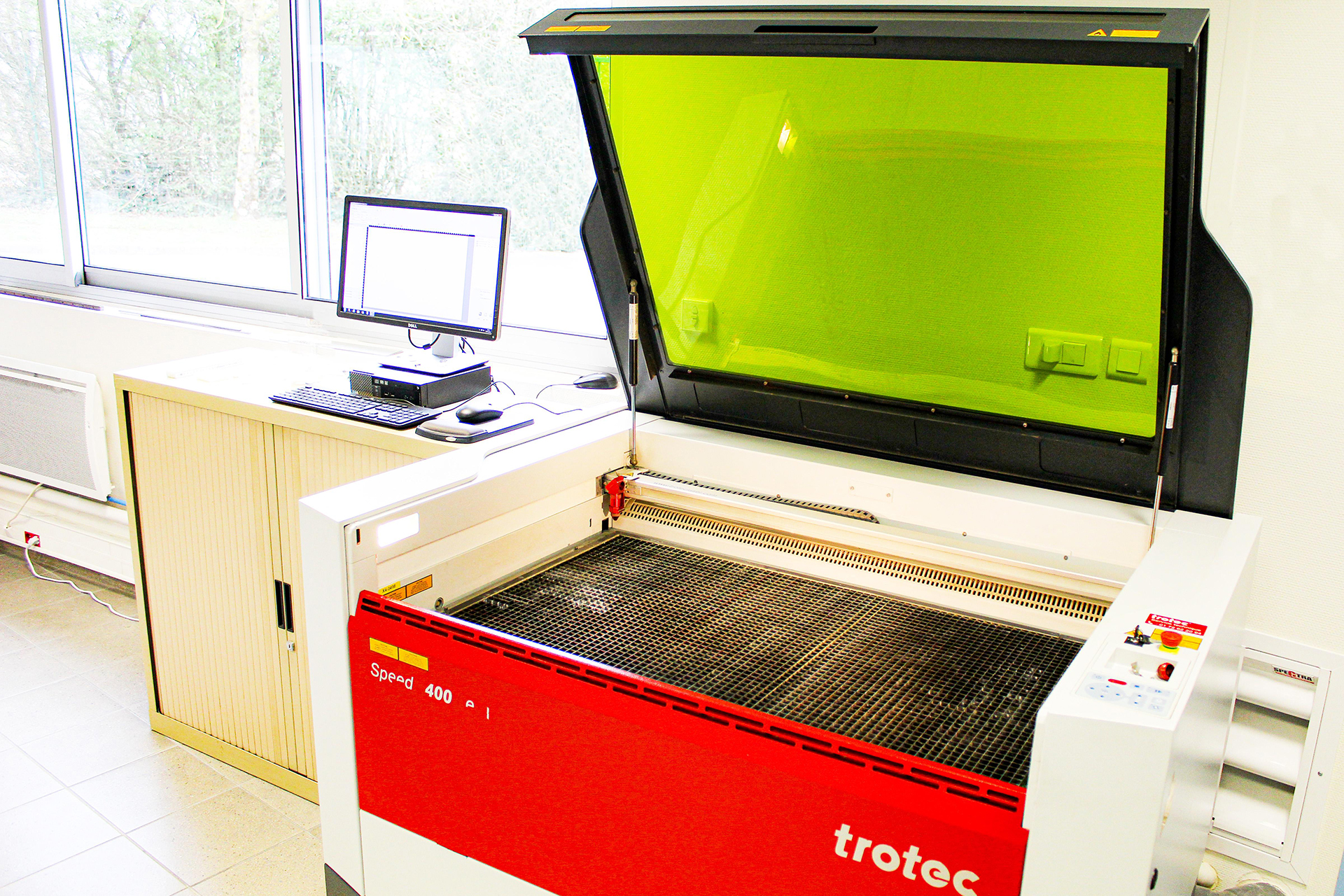 Software :
Gravostyle
Allows you to explore all perspectives of graphic design.
Offers a wide range of possibilities in order to push back the limits of performance and respond more accurately to your requests.
Capable of generating barcodes and QR codes giving access to regulatory documents or the electrical diagram of a switchboard, practical and simple.
Work zones
ITEC ENGRAVING
Verrières en Anjou
10 avenue des Carreaux, ZA Les Fousseaux
49480 Verrières en Anjou
« Industrial breakthroughs for the success of our customers »