CT24E-02
Concentrator for Iconec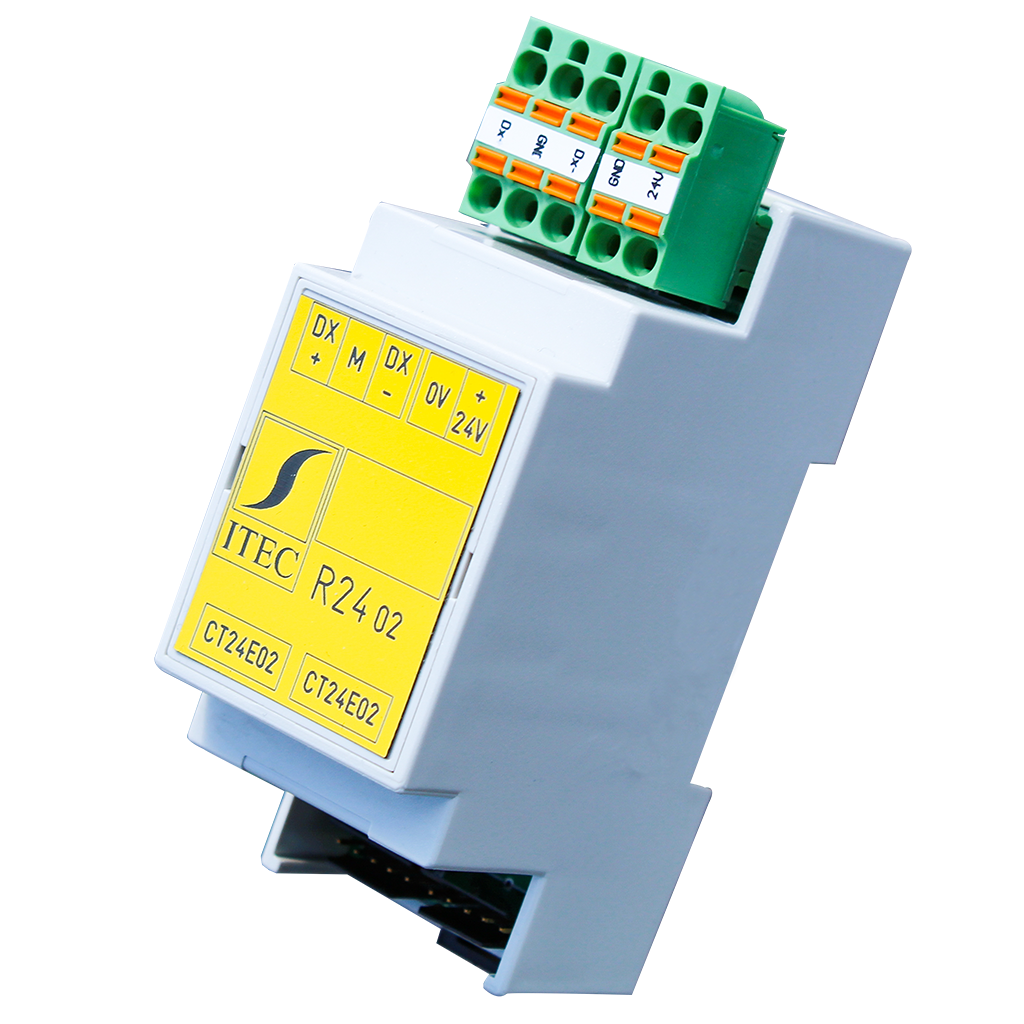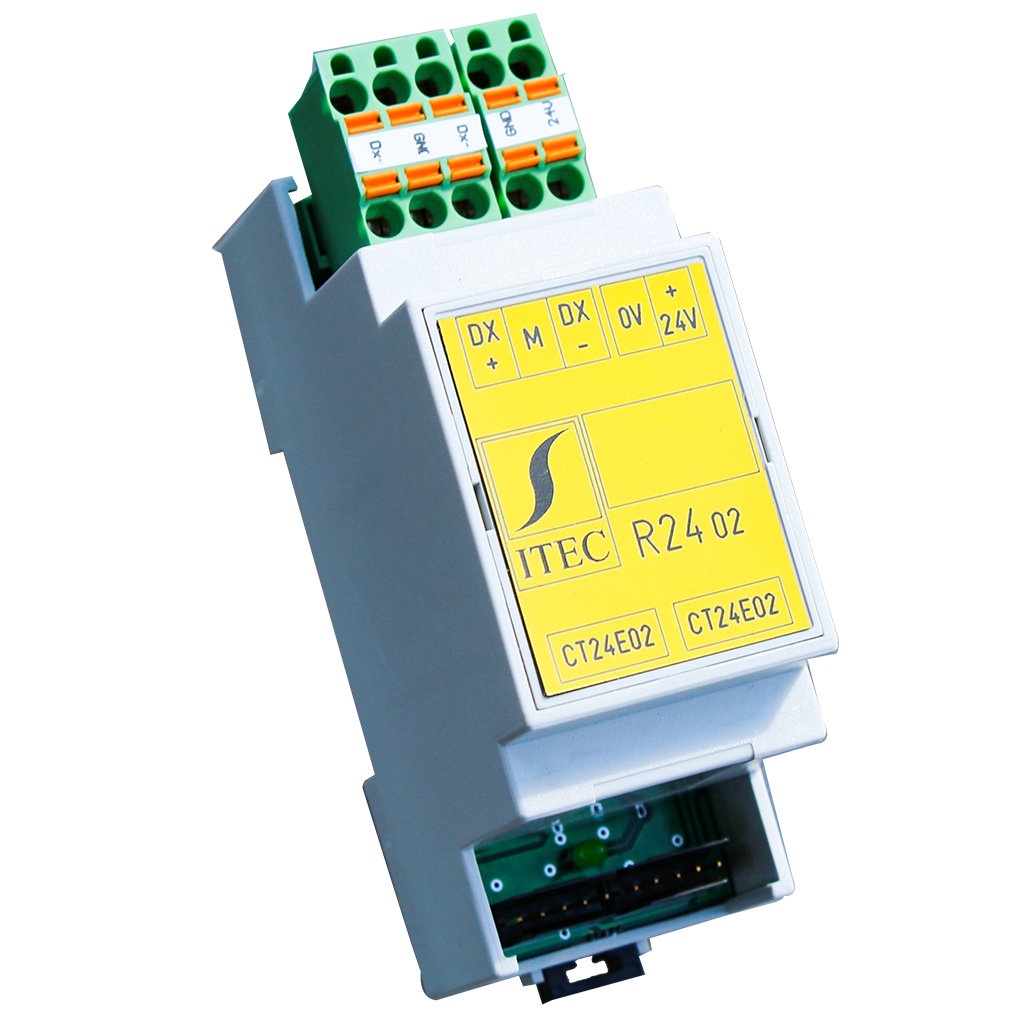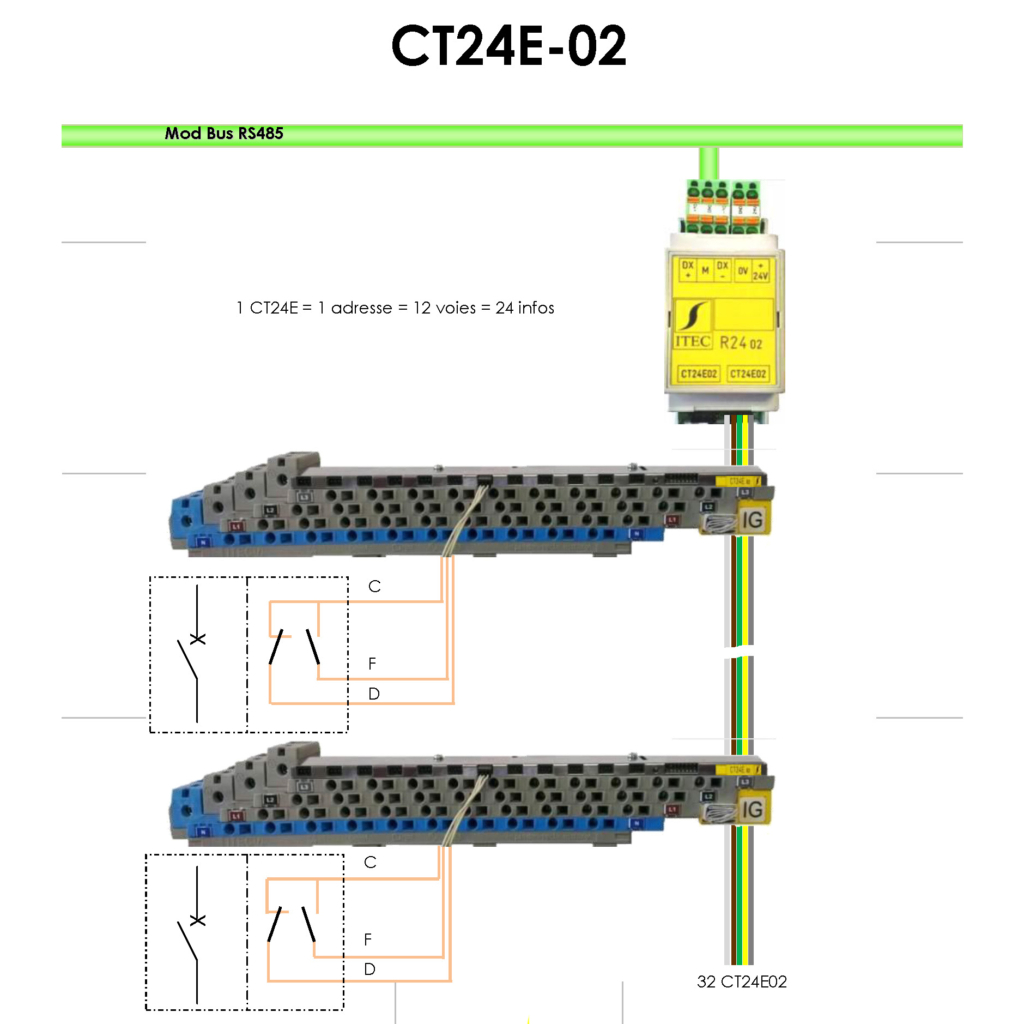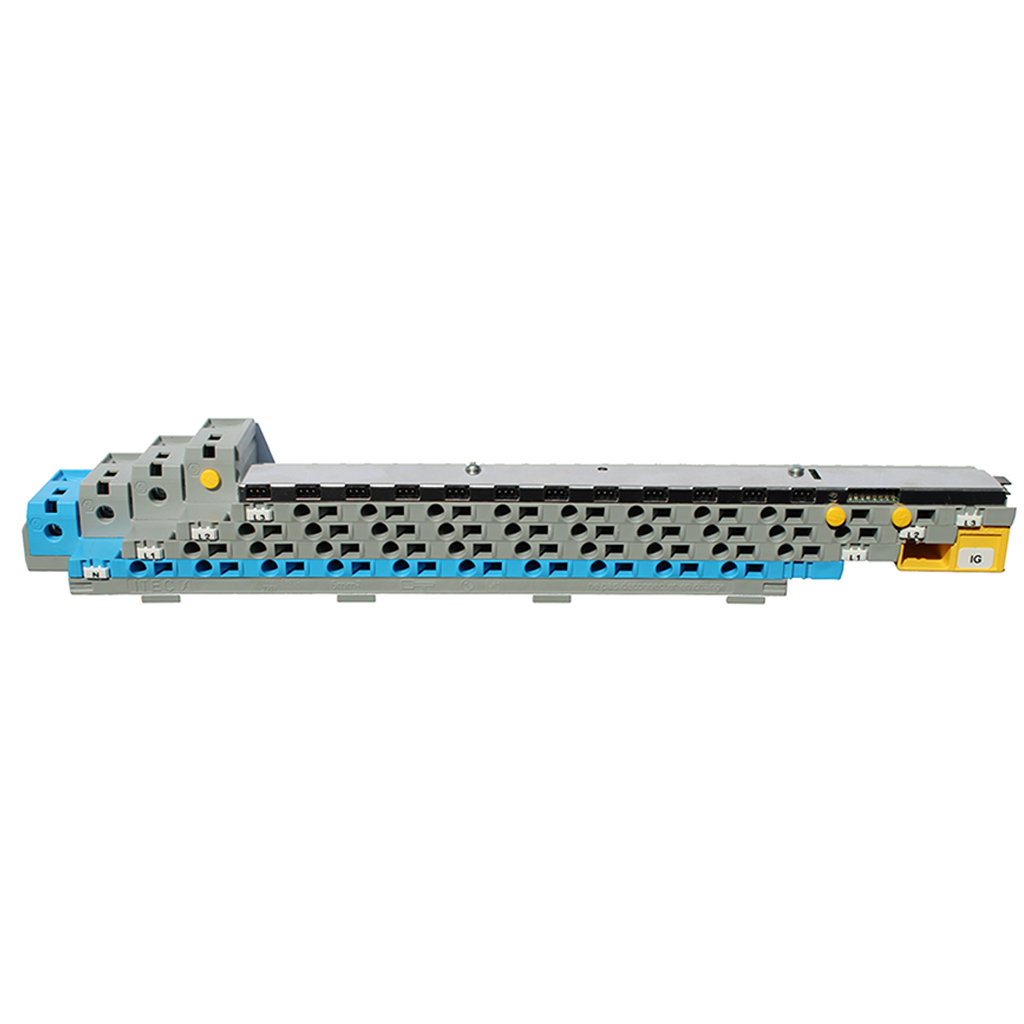 Concentrator card adaptable to the entire range of ICONECS allowing the acquisition of 24 information distributed over 12 channels. Perfectly suited to modular equipment.
Dimensions : 330 x 20 x 60 (excluding fixing on Iconec)
12-30 VDC / 20mA power supply from R24-02 card (compulsory)
12 input channels: Open / Closed and Default. (potential free)
4 configurable operating modes via switches 7 and 8
Common solution
Our product & solutions
Each product is a unique piece, designed to respond as effectively as possible to the specific and evolving needs of our client.
« Industrial breakthroughs for the success of our customers »