CT9S-02
Concentrator equipped with 9 outputs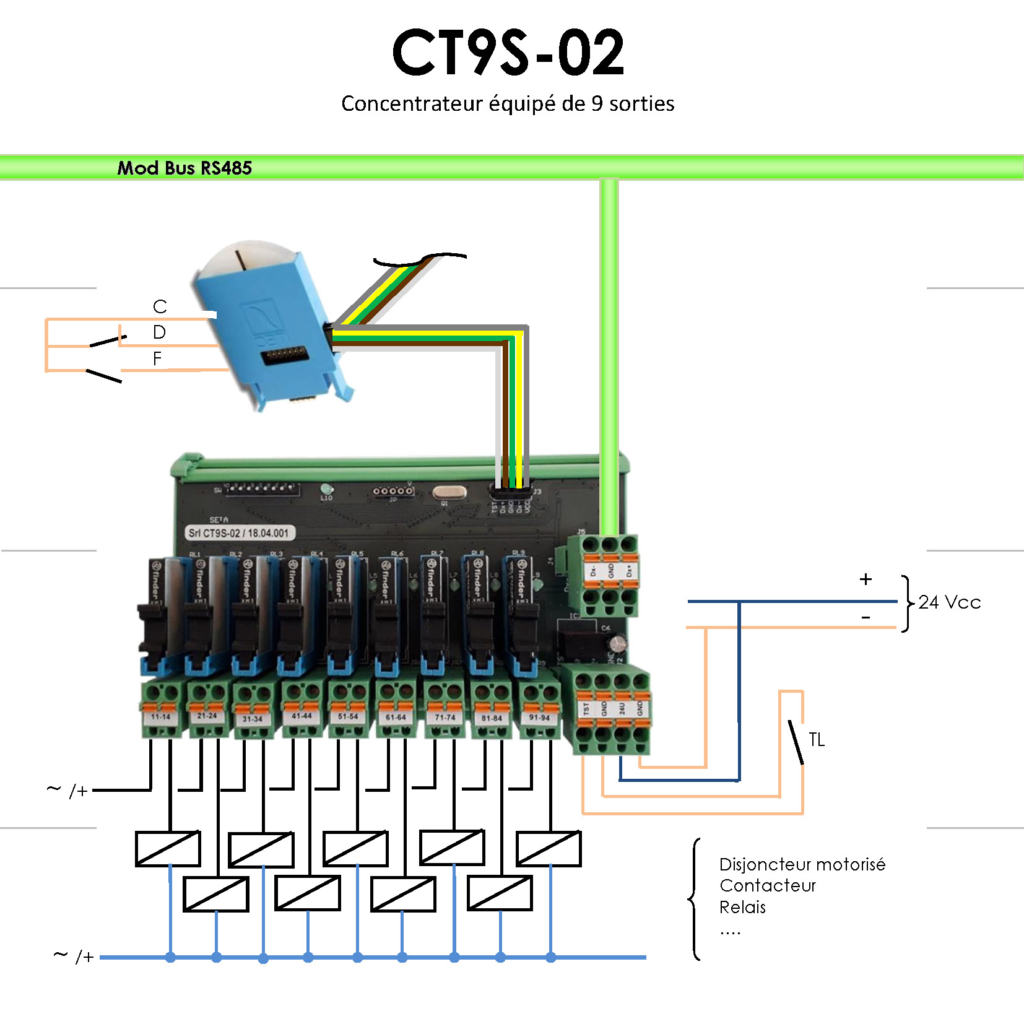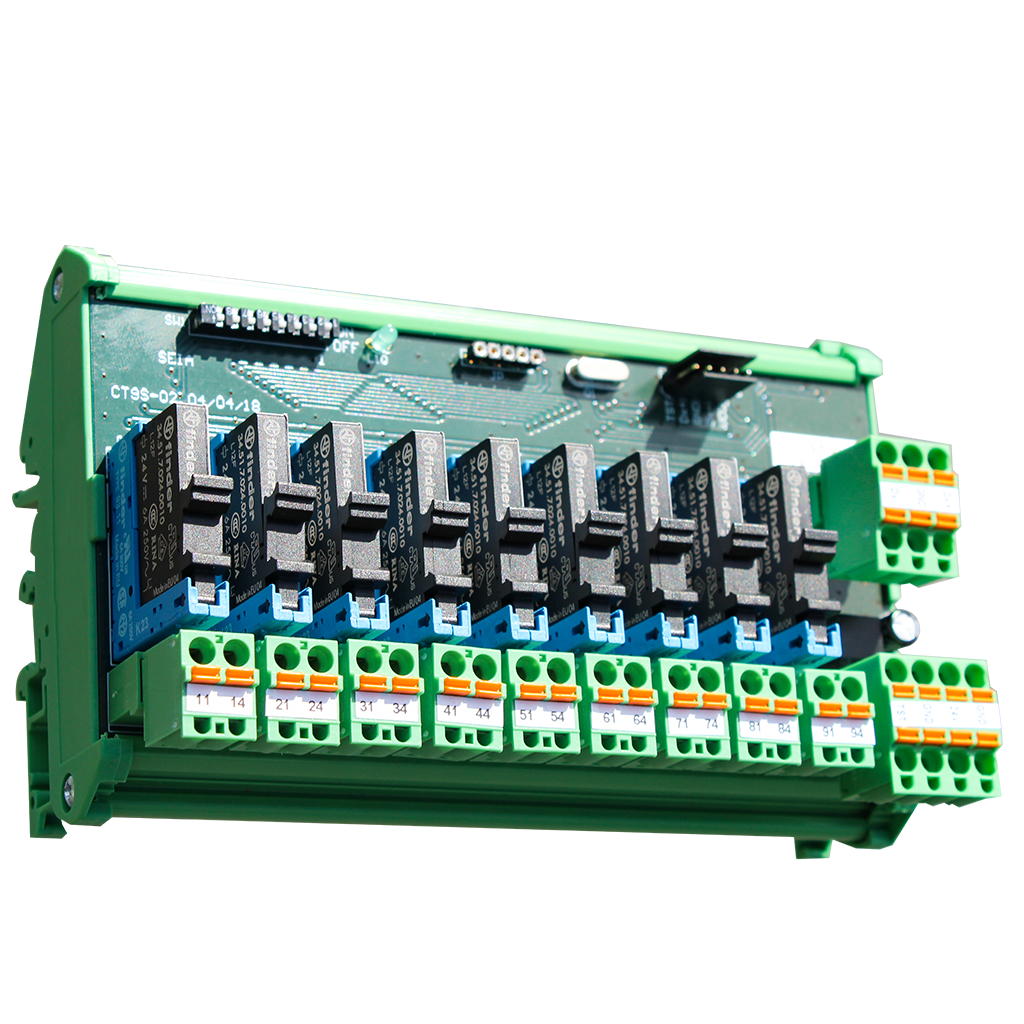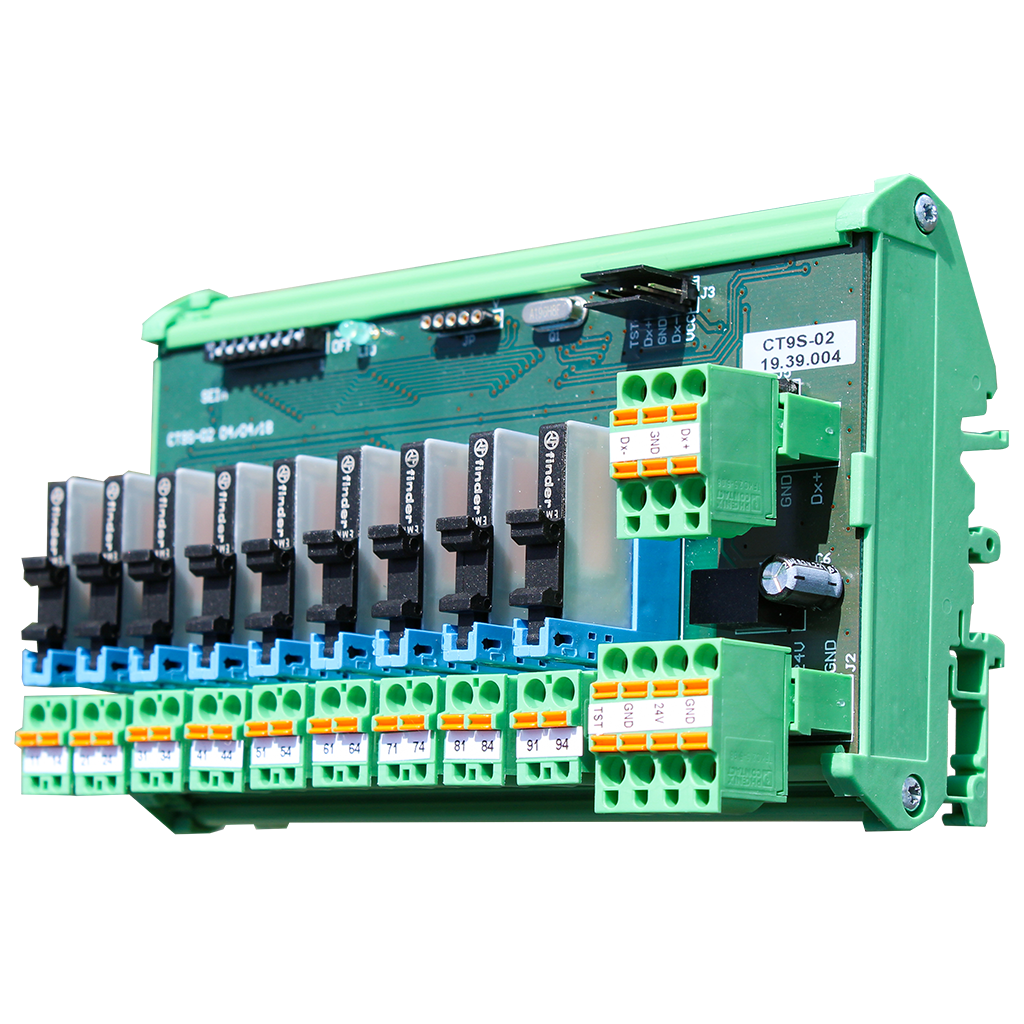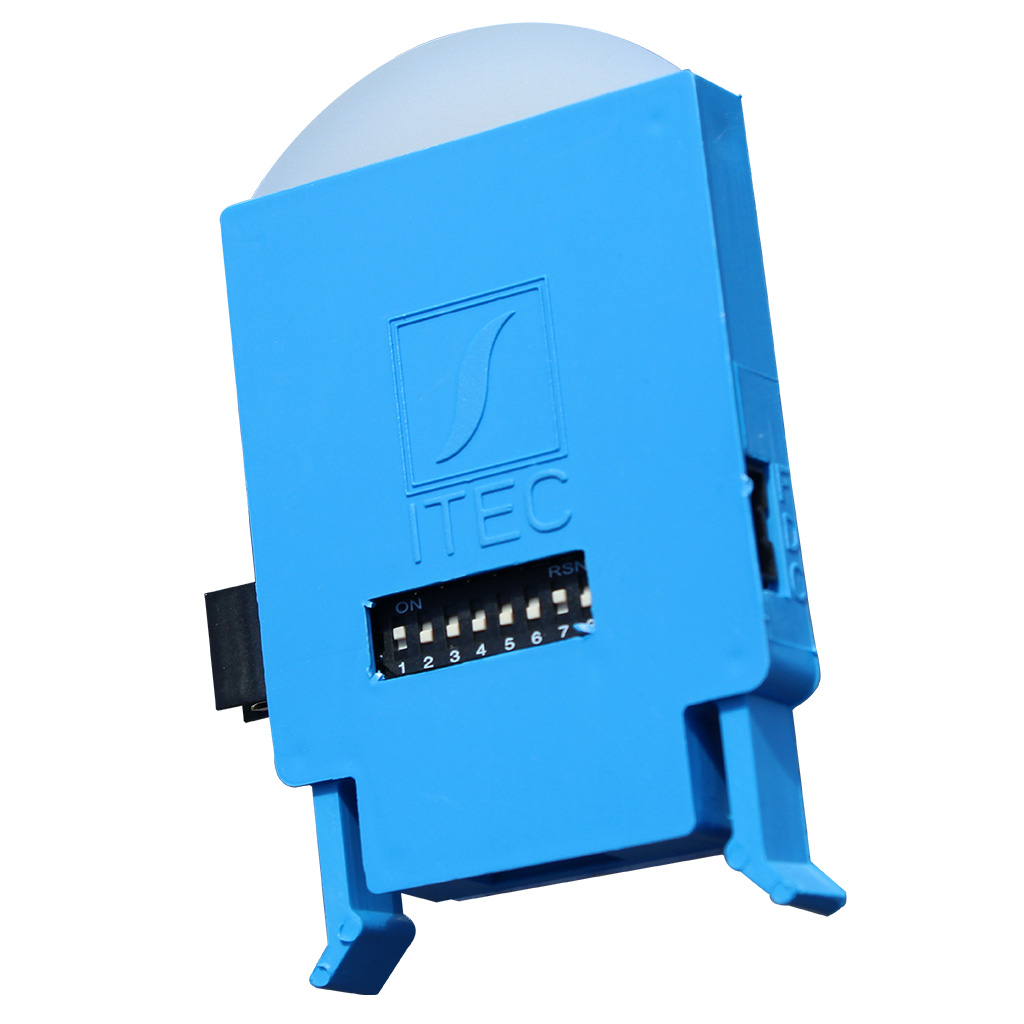 Hub card allowing, on 1 single address, the acquisition of 1 to 32 modular signaling modules MSC02, MSC02N or MSC02-V2. + control of 9 relay outputs on dry contacts.
Signals :
Green LED on = power on, operation ok
Flashing green LED = Modbus communication in progress
Green led off = off or out of service
Supply of power supply and communication bus for MSC02, MSC02N or MSC02-V2 modules.
Wiring of the bus by 5-wire ribbon and HE14 connector.
Common solution
Our product & solutions
Each product is a unique piece, designed to respond as effectively as possible to the specific and evolving needs of our client.
« Industrial breakthroughs for the success of our customers »