CT18EA
Concentrator for 18 discrete information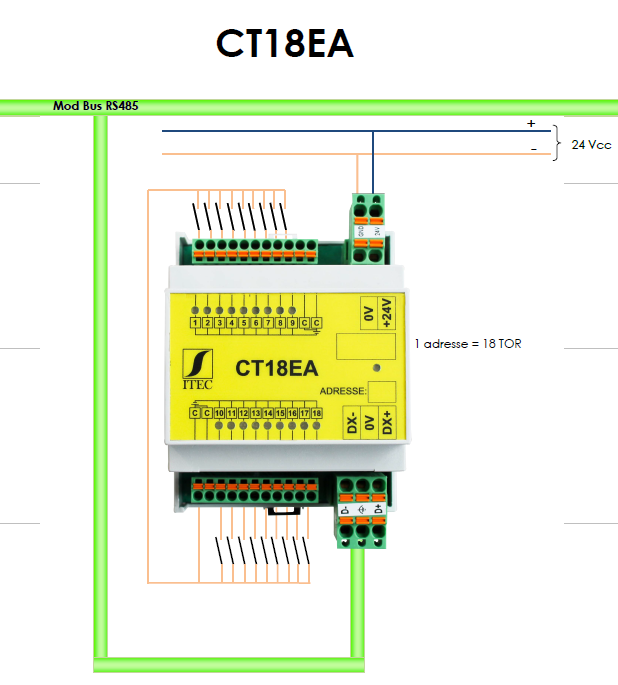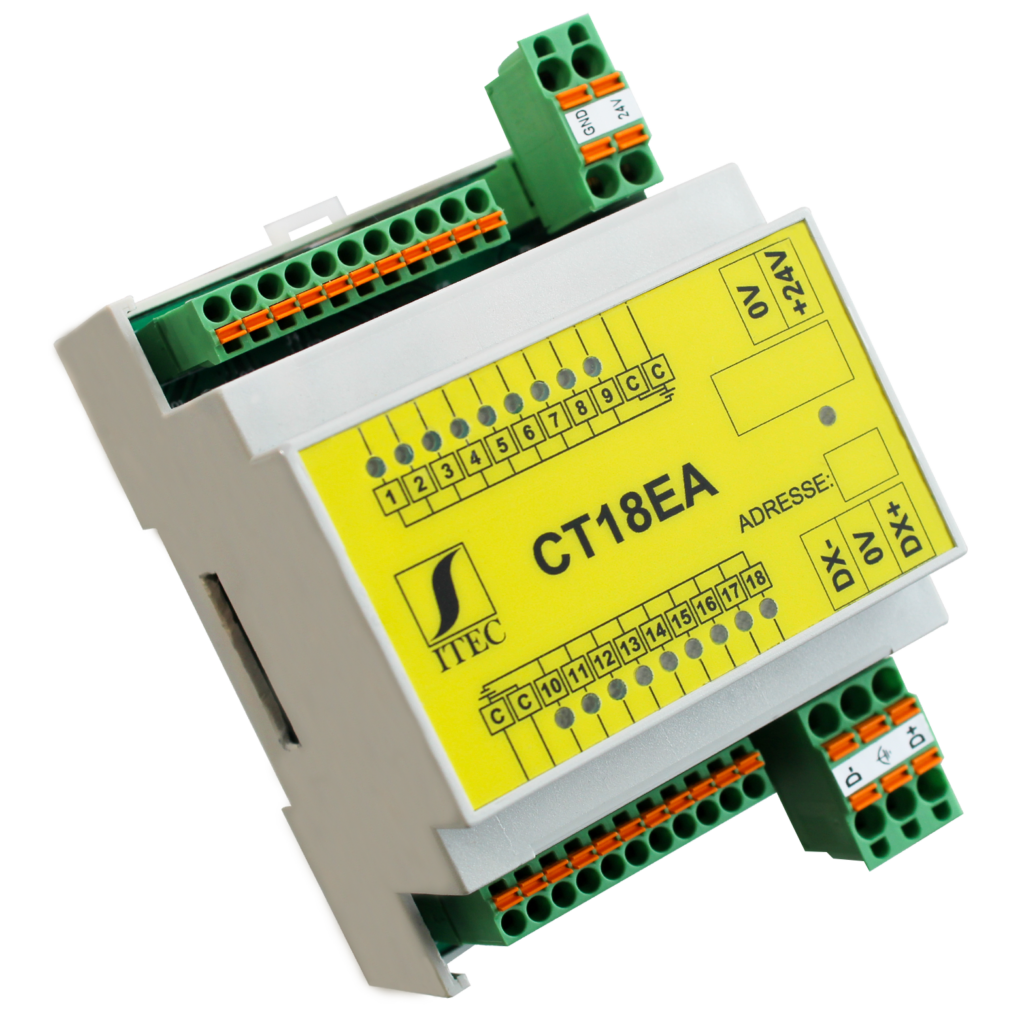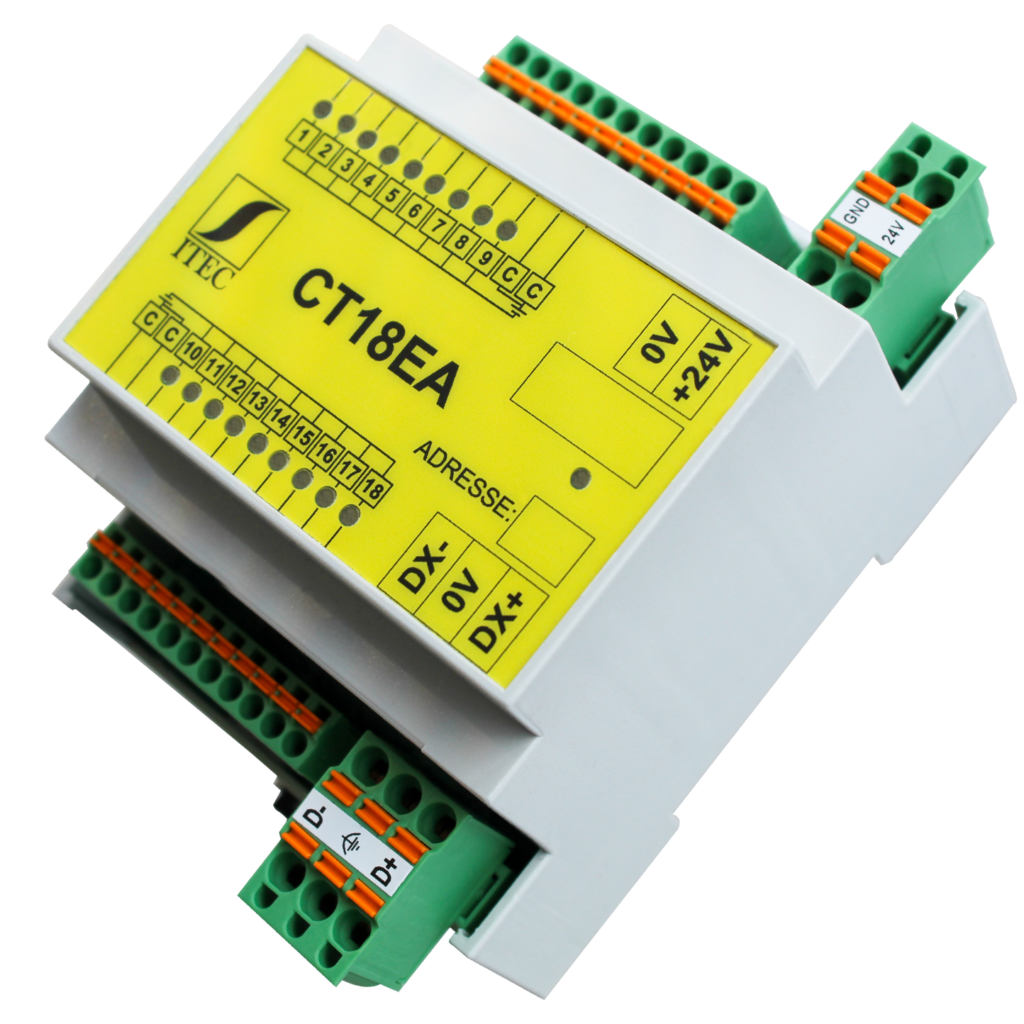 Concentrator card for 18 standard logic inputs for remotely reporting the state of equipment in service or in standby with identification LED per channel.
Signals :
Green LED on = power on, operation ok
Flashing green LED = Modbus communication in progress
Green led off = inactive or off
Modular 8 steps
Addressing for 7 micro switches
18 potential-free logic inputs (common 0V)
LED indicators per channel
"*" indicates required fields
Vous avez un projet,
une demande ?
Common Solutions
Product & solutions
Chaque produit est une pièce unique, conçue pour répondre le plus efficacement possible au besoin spécifique et évolutif de notre client.
« Des avancées industrielles, pour la réussite de nos clients »